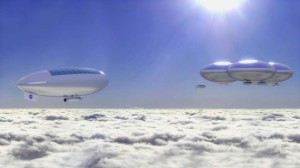 NASA is floating the idea of a permanent human city above the surface of Venus using blimps so astronauts can study one of the most hostile environments in the solar system.
Called HAVOC – High Altitude Venus Operational Concept — engineers and scientists at the space agency have been studying ways in which a Venus mission would be possible.
"The atmosphere of Venus is an exciting destination for both further scientific study and future human exploration," aerospace engineer Christopher A. Jones told CNN.
See full post from CBC: here